ANNUAL MAINTENANCE CONTRACT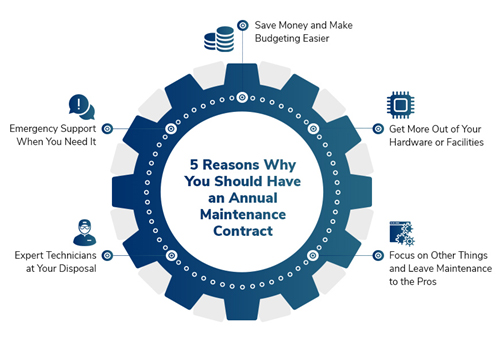 ISO standard Implementation solution from "Yari QualiTech" is considered to be the best in terms of Service Deliver, Consultancy Approach, Timely Project Completion and Effectiveness of Implementation.
Irrespective of whether your organization is at the starting phase of Management system standards implementation or you are midway or you are approaching certification audit or your system is well established and matured, our Implementation & Annual Maintenance Contract Services will surely add value to the overall effectiveness of your ISO management system and help the management realize their goal of sustainable competitive advantage.
What Happens after Certification?
Best practices don't stop at certification – it's as ongoing process. Once you have achieved your registration / certification / accreditation, you must maintain your program.
The most cost-effective, efficient and worry-free way to do this is to have Yari QualiTech do the work for you.
We make sure that you continue getting benefits from our post certification ISO consultancy services to continually improve effectiveness of the system and maintain compliance level required to ensure that the regular surveillance audits & rectification audit is completed without any problem. We can also take up regular reviews on a monthly basis.
Our comprehensive Maintenance Program is tailored to your individual situation.
Review Current Documentation.
Identify improvement opportunity and make necessary changes in documents as well as make records.
Interview staff to ascertain changes.
Suggest changes in documentation to bring improvement and make dynamic system.
Arrange goal setting meeting and review results.
Correct and update documentation as needed.
Internal Audit prior to Surveillance Audit.
Responding to Non-Conformance Reports.
Arrange System Management review and ensure all compliances.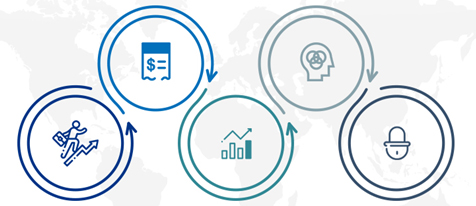 ISO Document Maintenance Support via
Documentation & Implementation Management Solution
An effective document management and control system is a basic requirement for any organization seeking certification with ISO. Anyone involved in ISO certification and quality management, knows that one of the most difficult tasks is to build a mechanism in which procedure documents are managed and periodically reviewed. Yari QualiTech Consultant will manage your ISO documents through online support system; you may view your documents at anytime and everywhere. This can only be done with robust/proven YQ-ISO Document Management System.